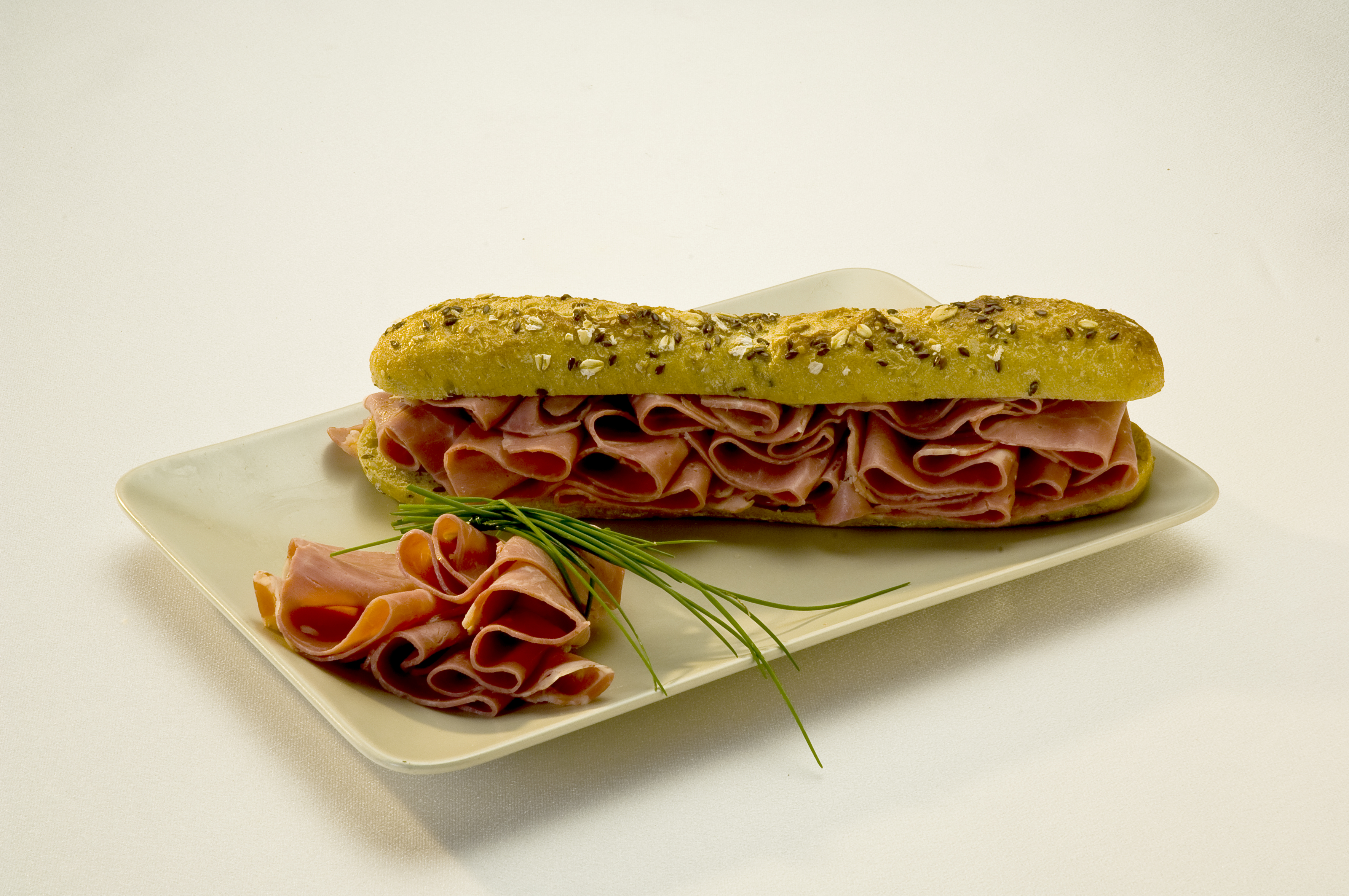 bacon
INGREDIENTS
3 oz Bacon
2½ oz Sandwich
Salad leaves
Emmentaler cheese 2 or 3 slices
Mustard Dijonnaise q.s.
PREPARATION
Wash and dry the salad, warm bread and cut it in half.
Heat the slices directly in a pan or on a griddle, cook for about two minutes per side.
Cover the bottom of the bun with mustard and garnish with slices of Bacon.
Add the cheese and to finish the salad, close and serve.