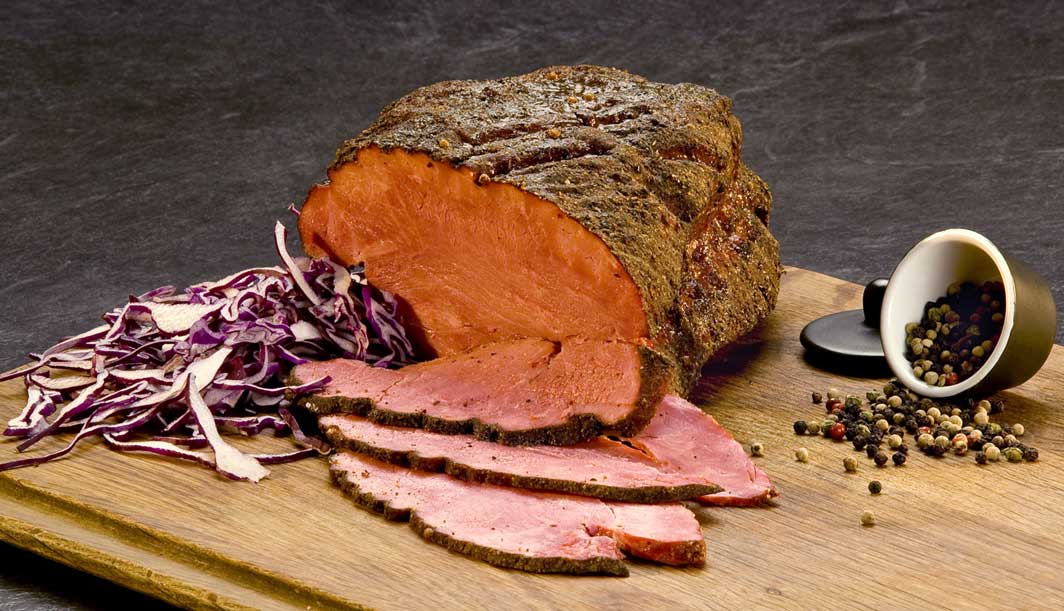 Pastrami softer and passionate, it is to have a place on the most mature market, and probably going to palates more accustomed to classic flavor of the pastrami North - American.
PAstraMI' : flanchet is the raw material used, carefully prepared for a long and slow cooking in vacuum during which acquires all the aromas of spicy characteristic.
The smoking cycle remains lightweight and non-invasive to better express the aromas acquired in the first processing cycle.
Packed in vacuum, it is accompanied by his working background that best preserves the features.
PAstraMI' is dedicated to a great friend who invented the name, Antonio Ragni.
Packaging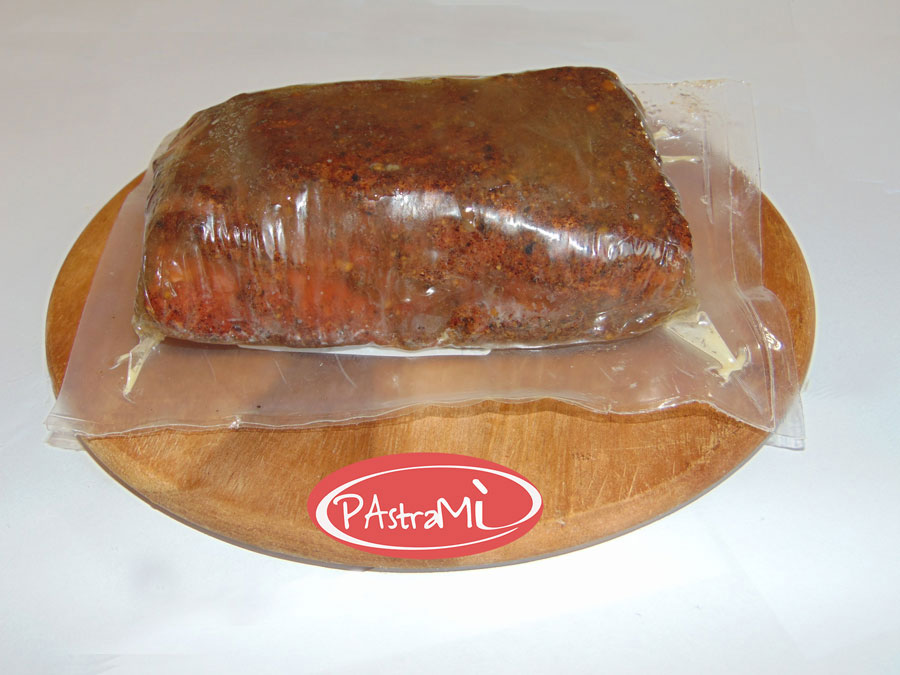 Serving suggestion
The recipes

for the Pastrami are numerous, it is a versatile product, and some

examples

can be found

on the site, we remain of the view that the black bread in baskets or other,

coarse

grained

mustard and a good horseradish sauce, accompanied by classic

Mediterranean vegetables

, are always

a winning formula

for your proposals

.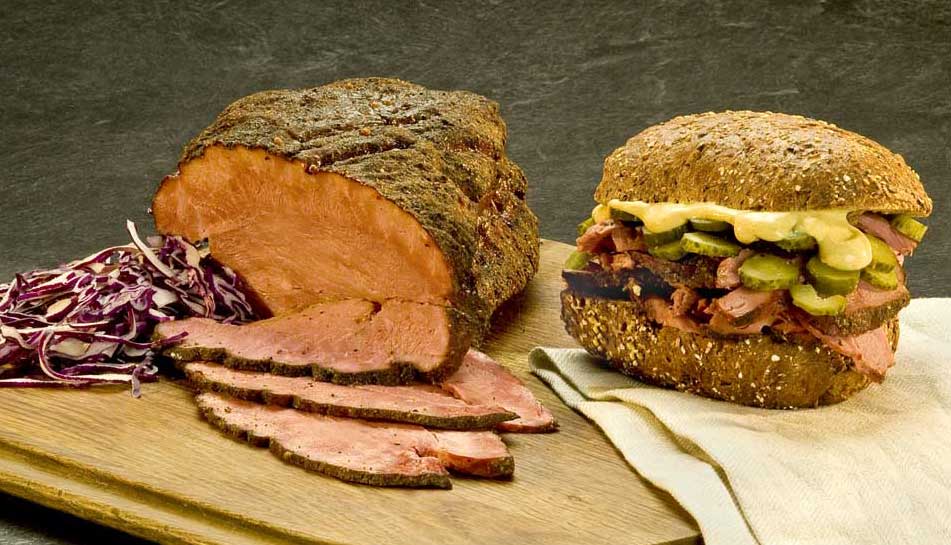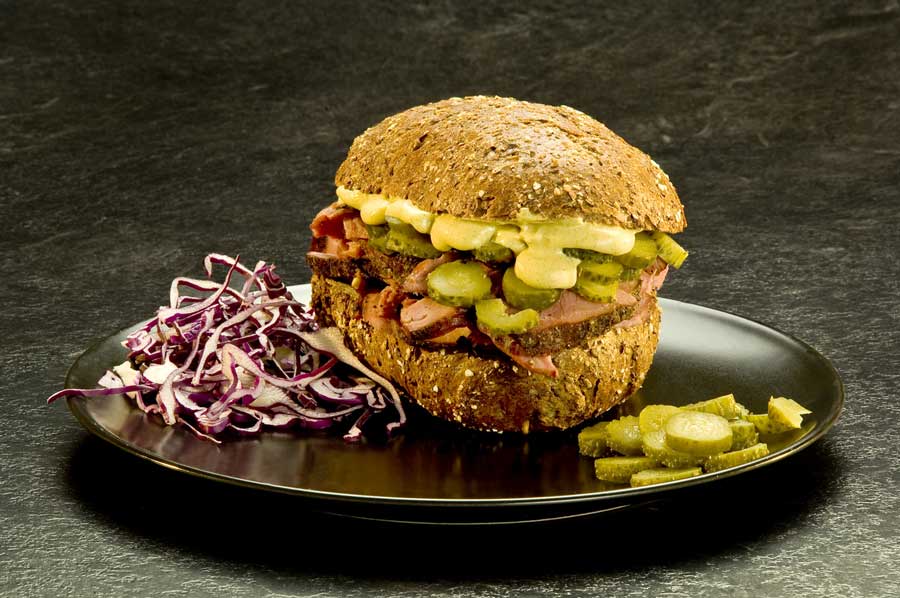 You can buy your pastrami or by calling +39 02 70108030  or Fax: +39 02 70105400
Order by mail or contact us for more information!
Write E-mail: info@boolarson.com